Amazing! It's Real. Scientists have created Transparent Wood -See Pictures
Amazing! It's real. Scientists have created transparent wood and it could be stronger than steel says CNN report on how a team of scientist at the University of Maryland College Park have chemically enhanced a piece of wood making it completely see through.
That is indeed amazing and can not but post it under this section of Foskaay forum to show that we appreciate innovations and creative work of others.
CNN further explained how this was achieved. Sodium hydroxide and hydrogen peroxide is used to remove lignin from the wood to make it see through.
Hu describes the process of creating clear wood in two steps: First, the lignin -- an organic substance found in vascular plants -- is chemically removed. This is the same step used in manufacturing pulp for paper. The lignin is responsible for the "yellow-ish" color of wood.
Picture1: See below post
The second step is to inject the channels, or veins of the wood by filling it with an epoxy -- which can be thought of as strengthening agent, Hu says.
Epoxies are commonly used in adhesives and to reinforce composite materials used for building. The process, which takes approximately an hour, is done to maintain the makeup of cellulose nanofibers.
"These tiny fibers that form the walls of channels, are what makes wood so robust," Hu explains.
"We don't disturb these channels -- and so for the first time, we can maintain the backbone structure of the wood, and make it transparent, while simultaneously making it stronger."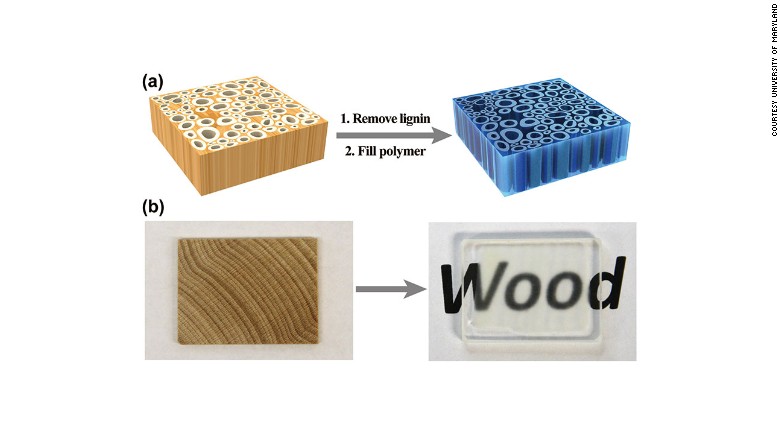 "Glass windows are a big problem in the summer and winter, they have bad thermal isolation," Hu explains. As a natural insulator, wood could better insulate from the cold and keep areas cool in hot weather.
The study also reveals that transparent wood composites exhibit high transmittance qualities or a "high optical haze" that could be potentially used in solar cells, which convert the sun's energy into electricity.
"If you place the transparent wood in front of a solar cell, the amount of light absorbed will be higher, and efficiency can increase up to 30%," says Hu, of the material's advanced ability to control and trap how light enters.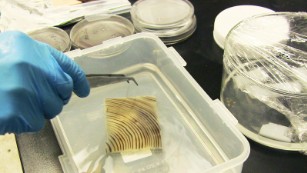 Do you have any one or read about anything innovative and creative, then applaud the innovator or inventor by posting it on this section of the forum. To post, kindly join the forum (its free to join and you even earn 1,000 call credit useable worldwide for doing so).
Posted : 27/08/2016 6:41 pm
Foskaay liked